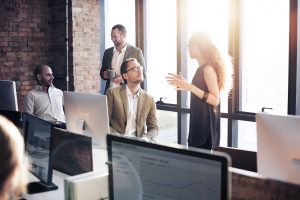 When one of your printers in your office stops working abruptly, it can turn the office upside down because people are not able to print items they need for specific deadlines. If this happens to a printer or copier in your office, you know you can turn to Applied Laser Technologies for all repairs. Discover why businesses choose us for printer repair in Cleveland and Columbus.
Repair Major Brands- All of our technicians are trained to work on all major brands. Our technicians come to your location and bring all of the necessary parts required to repair your printer.
Loaner Machines- If our field technicians are unable to repair your printer that day, we have loaner machines available, so your employees do not miss a beat. Printing can resume almost immediately and we will continue to work on your printer.
Variety of Service Plans- We offer various service plans to help maintain all of your machines including printers, fax machines, and copiers, so your office can function. When these machines are properly maintained, there should be less downtime.
Next time there is a printer problem in your office, you know you can trust our team. Reach out to Applied Laser Technologies by calling (216) 663-8181 today.