It is common that business owners do not know how much they are spending when it comes to printing. From toner and paper supplies, the amounts can quickly add up, especially if your business has a lot of employees. You can rely on Applied Laser Technologies for print management solutions in Columbus and Cleveland. Check out just a couple of advantages you will enjoy when you let us optimize your printing.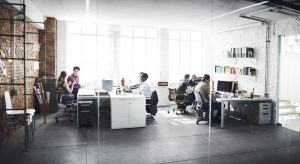 Reduce Spending on Printing- To reduce the amount you are spending on toner, paper, and other printing needs, we must first determine how much you are paying. We will install a software program to monitor what is being printed and spent. Once we discover the unnecessary spending, we will advise you on how to cut it. Then you will finally be spending a reasonable amount on the products you need.
Vendor Consolidation- When you are getting your office supplies from different vendors, you will have to deal with multiple invoices. Stop wasting time and paper on invoices when you turn to Applied Laser Technologies.
There are many more benefits of letting us provide print management solutions in Columbus. Give us a call at (216) 663-8181 to find out how we can help your business.